Ergemont Group is proud to have been TEDxExeter's first and longest sponsor. We are a management consultancy specialising in transforming business, whether that's your whole business or a small but vital part of it. We come in, roll up our sleeves and get to work with your people, co-creating the change you need to see in your organisation. This year we are delighted to have been shortlisted for four management consultancy association (MCA) awards, which is testament to the enthusiasm, skill and dedication of our team.

Experience, insights and a passion for new ideas fuels our approach to change, which is why we are delighted to support and sponsor a hotbed of ideas at TEDxExeter. Over the past six years we have met lots of interesting people: speakers, participants and fellow sponsors. Some have become clients. We hope to see more of TEDxExeter's talks up on the main TED website and eagerly look forward to this year's event.

Find out more about Egremont Group.


Exeter City Council is delighted to support TEDxExeter. The ideas coming from the stage of the Northcott Theatre are changing and influencing lives around the world.

The strategic direction of the council and vision for the future of this city is shaped and formed by many people and influences – but they all come from the same thing – initial ideas followed by conversations.

We are thrilled to be a city with such a strong TEDx community and volunteers and pleased to play our small part in supporting the event and helping those conversations begin.

Find out more about Exeter City Council.

Refinitiv is one of the world's largest providers of financial markets data and infrastructure. Serving more than 40,000 institutions in over 190 countries, we provide information, insights, and technology that drive innovation and performance in global markets.

Our 160-year Reuters heritage of integrity enables customers to make critical decisions with confidence, while our unique open platform, best-in-class data, and cutting-edge technology bring greater opportunity to our customers. By advancing our customers, we drive progress for the entire financial community.

Find out more about Refinitiv.

After talking with thousands of people about their life and their money we conclude that how you do money is how you do life. Some have a plan whereas others go with the flow; some create security whereas others live with uncertainty; some have an eye on the future whilst others live for the moment.

Yellowtail Financial Planning is an award-winning firm of Chartered Financial Planners helping successful individuals and their families plan a secure future. With offices in London and Exeter we advise clients across London, the South East and South West.

Find out more about Yellowtail Financial Planning.

The South West Academic Health Science Network (SW AHSN) helps innovations in health and care spread faster to more people.

Part of a national network of 15 AHSNs, we hold a unique position in the South West, bringing together like-minded people from academia, industry, life sciences, local government and the voluntary sector to work with the NHS in pursuit of a common goal – to improve people's health and wellbeing.

Find out more about The South West Academic Health Science Network .

Stephens Scown is the UK Law Firm of the Year (British Legal Awards) and we pride ourselves on being a national-quality law firm with a regional focus.

Whether you need help in your business, family or personal life, you can be assured of access to our best people and best resources at all times. We're not a large, faceless legal organisation. Far from it – as proud members of the communities in which we operate, we are available, visible and accountable for everything we do.

Once you've worked with us, you will understand why in an independent legal survey we often come top for client satisfaction, with 100 per cent saying they would recommend our services to others.

Find out more about Stephens Scown.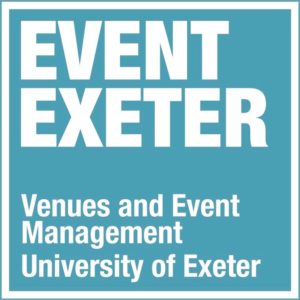 Event Exeter represent the array of venues on the University of Exeter campuses, offering historical ambience at Reed Hall all the way through to technology rich spaces in the Forum building. Event Exeter offer venue spaces for all occasions – be it an exhibition, a gala dinner or even a wedding, alongside an award winning Event Management Service.

In the last academic year, the team successfully delivered over 2450 different events with more than 29,000 conference delegates visiting the local area. Through use of the University facilities, Event Exeter welcomed in excess of 4404 bed and breakfast guests to the Streatham Campus. Through the events on campus, Event Exeter are able to support the first-class teaching and research delivered by the University of Exeter. Any income generated through the use of the University's event venues is reinvested into the campuses to further enhance the student, staff and visitor experience.

The influx of visitors to the area for these events in turn has a huge impact on the local economy through spend on transport, additional venues in the area, accommodation, food, drink and tourist attractions.

Find out more about Event Exeter.

Crowdcube was inspired by an unshakable belief in entrepreneurs that dream big, push at the edges and want to make a difference. Through equity crowdfunding, we're helping businesses get their idea off the ground or take it to the next level, with the support and backing of their community. We're proud to be helping fuel the next generation of business who want to leave a mark on the world. Are you with us?

Find out more about crowdcube.

NewZapp are extremely proud to provide their email marketing software to TEDxExeter.

Born in the late nineties we are Exeter born and bred, enjoying a pedigree and standard that keeps us one of the UK's leading email marketing companies. We use our experience and expertise to help users plan, design, create, deliver, track and evaluate the results of professional email campaigns.

Whilst being the perfect choice for marketers contacting external databases, our system is ideal for those wishing to communicate internally within an organisation. Our 'best in the business' reporting tools mean that employee and member engagement and monitoring is live, accurate and flexible.

Find out more about NewZapp

Find out more about Dacors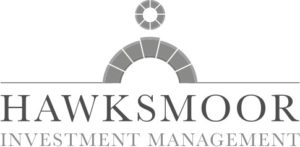 Hawksmoor Investment Management specialises in providing high quality discretionary management services for private clients including trusts, pension schemes and charities. Our award-winning Fund Management team manages multi-asset funds-of-funds and a series of risk-based 'Model Portfolios' for Financial Advisers. With headquarters in Exeter, and offices in London, Taunton, Dorchester and Bury St Edmunds, Hawksmoor is a leading specialist investment and fund management business.

This year we are delighted to be sponsoring TedxExeter. The emphasis that TedxExeter places on inspiring communities to help tackle difficult problems with innovation, enterprise and optimism aligns very closely with our own mindset. At Hawksmoor we feel strongly about making a difference in the communities in which we operate, and we offer innovative solutions for ethically-minded investors who wish to make changes to the world through their investment choices.

CEO John Crowley explains: "On most agendas, social responsibility and the environment continue to grow in importance. The financial sector is no exception. My own children are typical of their generation in showing a passion and commitment to social justice and green issues way above that of the past. It is therefore vital that companies such as Hawksmoor provide the means for them to reflect and promote that commitment through ethical investment."

Find out more about Hawksmoor Investment Management.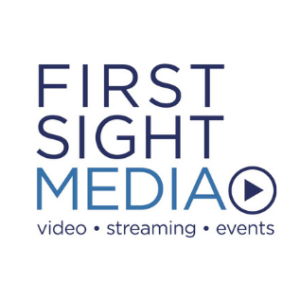 First Sight Media is proud to be associated with TEDxExeter again for 2020. With over 20 years in the industry we are one of the UK's most successful streaming and production companies. We also offer the ability for you to enhance your conferences and webinars through our bespoke presentation software iPresenter, allowing you to deliver high definition video of your speakers simultaneously with their presentation slides online.

We'll take ownership of your production from start to finish, to communicate the essence of your brand with energy, so your customers engage with you and your team.

Find out more about First Sight Media.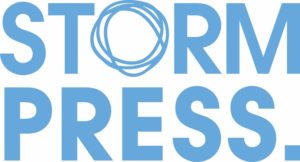 The spread of ideas in an uncertain world provides security and prosperity for all. The print trade has a noble history in facilitating the spread of ideas and new thinking so we are delighted to continue this tradition by supporting TEDxExeter.

Stormpress is a business built on values of fairness, trust and integrity. We offer a combination of design, print, exhibition stands and banners, mailings, and fast turnaround digital printing based on building long lasting relationships and embracing technological change as it comes.

Find out more about Stormpress.

As the largest local authority in the South West, Devon County Council is responsible for delivering a wide range of services that help residents to live their lives well. This includes adult care and health, children's services, public health, highways, waste, infrastructure and economic development, and these services are often made possible in partnership with other organisations and with the community.

Devon County Council is constantly looking at how we can improve the way we work and TEDxExeter provides inspiration and challenges us all to think differently, and the Council is thrilled to be part of this thought-provoking event.

Find out more about Devon County Council

Assets – your money, your home, your pension, your investments, your shares, your savings – all these assets are managed, moved, sold and supported by companies like Link Asset Services. We sit behind the scenes of some of the most valuable assets you own.

We are a fast growing, dynamic business with market leading positions across our areas of expertise – funds, market services, corporates and private client, and banking and credit management services. With offices across the UK and Europe we are part of Link Group who are headquartered in Australia. A truly global organisation, Link Group provides us with a strong platform to realise our growth ambitions and continue to build on our success.

At Link we value an inquiring mind and the spirit of curiosity. Ideas become actions which grow businesses, so we think that if you're a TEDx fan like us, you'll do well in a career at Link! We recognise the importance of supporting and developing our people, so we listen to colleagues, train our teams and invest in great working environments. Add to that a culture that champions respect and integrity, a diverse and inclusive colleague base and a commitment to positively influence the communities we work with and you'll get a flavour of life at Link.

Find out more about Link Asset Services

AnTech is an Exeter-based company motivated by ideas. We are committed to designing products and services that improve environmental sustainability within the oil and gas industry. We believe that the use of the world's resources in an increasingly efficient way makes sound environmental and commercial sense and that innovative ideas are required to achieve that objective.

We are proud to be a continuing sponsor of TEDxExeter which we feel encourages the dissemination of new ideas that help address the challenges we face in the world today.

Find out more about AnTech.

At LDA Design we make great places and shape the world for the better.

Our origins lie in landscape architecture, and this strengthens all the services we offer. The original meaning of the word landscape is to create a place where people belong. Landscape connects people and place, and knowing how people use space gives breadth and depth to our work as urban designers, town planners and environmental planners.

We shape places to meet the needs of people with opportunities for social interaction and chance encounter. Our 160-strong team works nationally for developers, landowners, communities, universities and government.

Find out more about LDA Design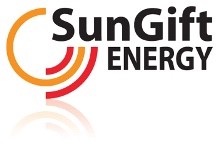 SunGift Energy is an award-winning, sustainable energy specialist, based in the South West. With access to some of the world's latest technology we can offer 'best value' sustainable energy solutions designed to suit a client's property and budget. We also fit a whole range of energy technologies including solar PV, LED lighting, energy storage and biomass boilers.

We offer you an all-encompassing package that covers everything from a free initial introduction and survey to project management, job completion, commissioning and after sales service. This makes identifying the most appropriate energy solutions seamless, hassle-free, enjoyable, and simple-to-understand. It's a complete sustainable energy experience.

Find out more about SunGift Energy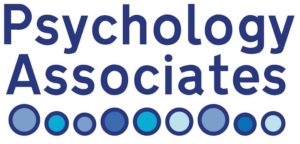 Psychology Associates is a multidisciplinary practice of Clinical Psychologists, Educational Psychologists, Specialist Speech and Language Therapist and Specialist Occupational Therapist, with practices based in the South West. Psychology Associates strives to support individuals with complex mental health issues, across the lifespan, using evidence based therapeutic interventions and assessments.

Our clinicians specialise in supporting individuals with attachment difficulties, and those who have experienced trauma. For a number of years Psychology Associates have trained other front-line mental health professionals at large organisations, such as those at the NSPCC and Barnado's, in how to work and support children, families and adults.

Find out more about Psychology Associates

Find out more about Devon and Cornwall Police.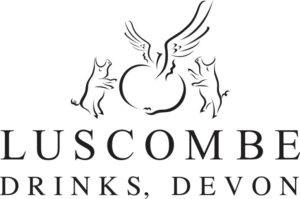 Luscombe has been making beautiful drinks since 1975. Based on a farm in deepest Devon, all of our drinks are crafted with exceptional care and integrity. "It's all about the taste". That's how Gabriel David, the owner and managing director of Luscombe, sums up our approach to making drinks and we think it shows in everything we do.

We source all of our ingredients from growers we trust to ensure we get the best possible produce that's grown to the highest standards. And when it comes to making the drinks we never compromise – much of the equipment we use has been made specifically for us. Some people say we're obsessed. We think that's a compliment.

Find out more about Luscombe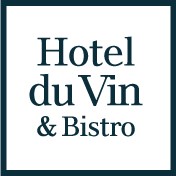 Welcome to Hotel du Vin Exeter, a "contemporary wonderland", as Alastair Sawday dubbed it, in the heart of this sublime city. Take a step inside this iconic building, formerly an eye infirmary, where historic walled gardens and striking architecture create the backdrop for a truly special experience. As our newest property, this glorious Exeter hotel brims with charm and unique personality, distinct from our other hotels but equally impressive in its own right.

Hugo Dalton was inspired to mural our lounge wall, opening out onto the magical terrace and garden perfect for sketching faeries, writing novellas or simply sipping a glass of Pinot. If the weather doesn't inspire you, a short meander through our library certainly will, whilst the call of the bar and bistro is sure to tempt you with its fantastic range of bottles and beautiful French-inspired menus. Finally nestled in our relaxing walled garden, The REN Spa is the perfect place to recharge your energies and enjoy a little piece of tranquillity in the city.

Find out more about Hotel du Vin.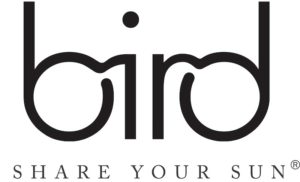 Bird is a sunglasses brand with a difference; we make unique, stylish sunglasses using natural materials, and for every pair sold we donate a solar light to a family in rural Africa through our Share Your Sun partnership with Solar Aid. It's business with a social purpose. As a Devon-based company, we're delighted to support TEDxExeter and share its vision for changing the world through ideas and action. Follow us on social media via @shareyoursun.

Find out more about Bird.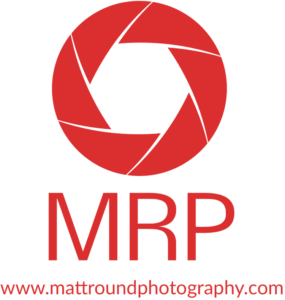 'Find a job you love and you'll never work a day in your life' or something. This is where I am going now. My passion for photography surpasses any other I have had or have and continues to be a source of great happiness for me, the challenges, the creativity, the experimentation.

I love it all and so therefore; I intend to never work a day in my life, even though I know I will be working very hard.

Find out more about Matt Round Photography.

Saks is the UK's leading hair and beauty franchise group with an award-winning, national and international network of salons on the high street and in health clubs.

Saks is also renowned as an international leader in hair and beauty education with educational practices which have been acknowledged as outstanding, resulting in the ultimate accolade, being awarded UK's Best Training Provider with Beacon Status.

Find out more about Saks.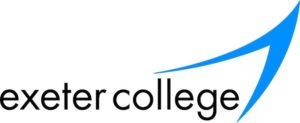 Exeter College is an outstanding, thriving and growing college where we place teaching, learning and student success at the heart of what we do. We enjoy an excellent reputation and are judged as outstanding by Ofsted. In 2016, Exeter College was named the best college in the country, in a league table of colleges published by FE Week, an industry leading publication. This is the latest in a line of recent accolades awarded to the college, including being awarded the prestigious City & Guilds 'UK Centre of the Year' award.

We have tremendous aspirations for students and each year, expertly supported by our staff, their efforts result in excellent exam grades, exceptional training successes and brilliant music, art, sports and community achievements. We nurture, challenge and stretch our students through a relentless focus on excellent teaching, learning and assessment.

We look forward to what promises to be another inspiring and thought provoking TEDxExeter and warmly welcome the opportunities it will provide for our students and staff to explore their own ideas for the future as we work together with them to realise their ambitions.

Find out more about Exeter College.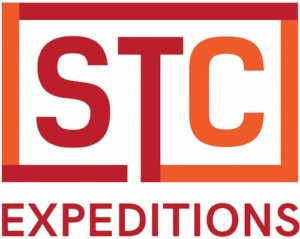 The School Travel Consultancy the best kept secret in educational travel. We started life in 2006 and have been quietly shaking the tree of knowledge ever since. Innovative school expeditions, exceptional educational trips and a firm commitment to travel responsibly have connected us to a tribe of passionate teachers.

Our unique approach has also won us recognition as the only UK schools tour operator to gain the coveted Travelife Partner status in recognition of our commitment to sustainable and ethical tourism. If you are intent on stretching the global horizons of young people then, to mis-quote Lionel Ritchie, "Hello… It is us you're looking for!"

Find out more about The School Travel Consultancy.
At Web Engineer, we have the knowledge and experience to turn your digital vision into a reality.
For nearly two decades we have been developing web solutions for our clients that help them attract and keep customers, launch new products and streamline business processes through automation and administrative applications. We take enormous pride in our work and our reputation for providing our clients with solutions that not only meet their needs today but are built to last for tomorrow. We are committed to delivering quality results, on time and on budget as a trusted technical partner.
Find out more about web-engineer

Dr Logic is delighted to be sponsoring TEDxExeter for the first time in 2020. Based in London, but with expansion plans for the South West, we've been providing outsourced managed IT services to Apple Mac-centric SMEs since 2003. Our clients include marketing, advertising, research and PR agencies, fashion labels, architects and landscape designers, financial services and business consultancies. What a business does is less important than the way they do it – we look to work with clients who are curious and ambitious about the use of technology. Our team is constantly looking to innovate. So when we were introduced to the team at TEDxExeter, it was the ideal opportunity to work with like-minded people who are also driven by a desire to share ideas and bring about a positive change in the world.
Find out more about Dr Logic

Software Solved, established in 1998 is a leading UK software development company specialising in innovation (custom software, machine learning and predictive analytics tailored to the individual requirements of the user); and re-innovation (optimisation of legacy systems and new applications).
The organisation works mainly within highly regulated sectors including insurance, retail and logistics; spending time with clients to deliver quality solutions by involving users at every stage of the process to ensure solutions are easy to use and meet the needs of the user and the business, every time.
Find out more about Software Solved

Binit exists to provide brilliant rubbish and recycling services to businesses. That means keeping things flexible, hassle free, and always delivering great value. It also means going beyond the bin, to think about wider issues such as how we can keep resources circulating at their highest value for as long as possible, how we can reduce litter on our streets and what we can do to stop rubbish ending up in the ocean. We can do more than just empty your bins, so why wouldn't we?
Find out more about Binit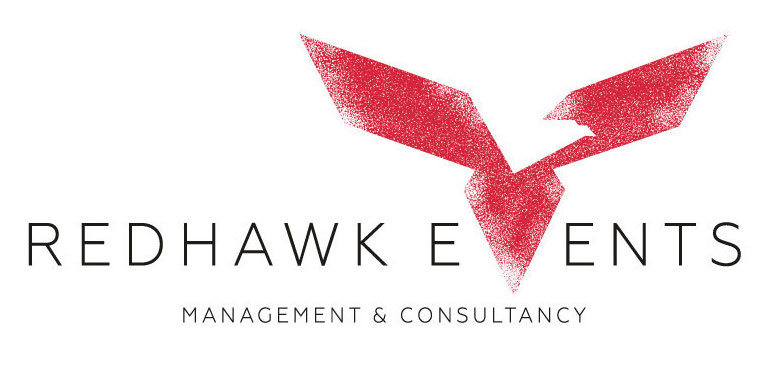 With more than 15 years' industry experience, Redhawk Events Management & Consultancy are proud to have been supporting TEDxExeter with their skills and expertise since 2015.
We are a UK based event management company with national and international clients, offering everything from consultancy and strategy development through to full project management. Whether its tackling a project plan, delivering an event on your behalf or managing a crew on-site, Redhawk love to collaborate with clients to take your brief from lists-upon-lists to Live Event.
Inspired and educated by TEDxExeter and ideas worth spreading, Redhawk Events Management & Consultancy are committed to establishing sustainable ways of working and connecting with suppliers, clients and communities that are driven to do the same.
Find out more about Redhawk Events thehawk@redhawkevents.com.