COP & Coffee
As world leaders gather in Glasgow, please join us on social media to engage in the climate conversation, at 11am every day of COP26.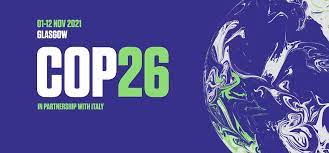 Throughout COP26 we will share a curated selection of new global TED Countdown talks, interspersed with popular TEDxExeter climate focused talks, demonstrating what a healthy, abundant, zero-emission future can look like, with stirring examples of real progress underway and powerful reasons why this is the time to act.
It's time: 'we're in the middle of a crisis, the alarm bells have been ringing and we can't keep hitting the snooze button', UN Deputy Secretary-General, Amina Mohammed, told the TED Countdown conference in Scotland earlier this month.
 
It's time to act: 'we know what it takes to get to net-zero by 2050. All we need is the will and investment, from both the public and private sector, to put plans into action' assured UN High Level Climate Change Action Champion, Nigel Topping and Climate Tech Investor, Gabriel Kra. So what can ordinary people do to convince them? 'Be political, demand change from your leaders.'
 
It's time to act together: activists, investors, scholars, entrepreneurs, politicians, youth leaders, scientists, urban planners, farmers, CEOs, artists, and government officials, have all pooled their energies globally to tackle the most challenging climate questions, and, crucially, to find the most effective, evidence-based ideas out there. The global Countdown goal is to identify bold solutions that can be activated when people break out of silos and rise to the challenge.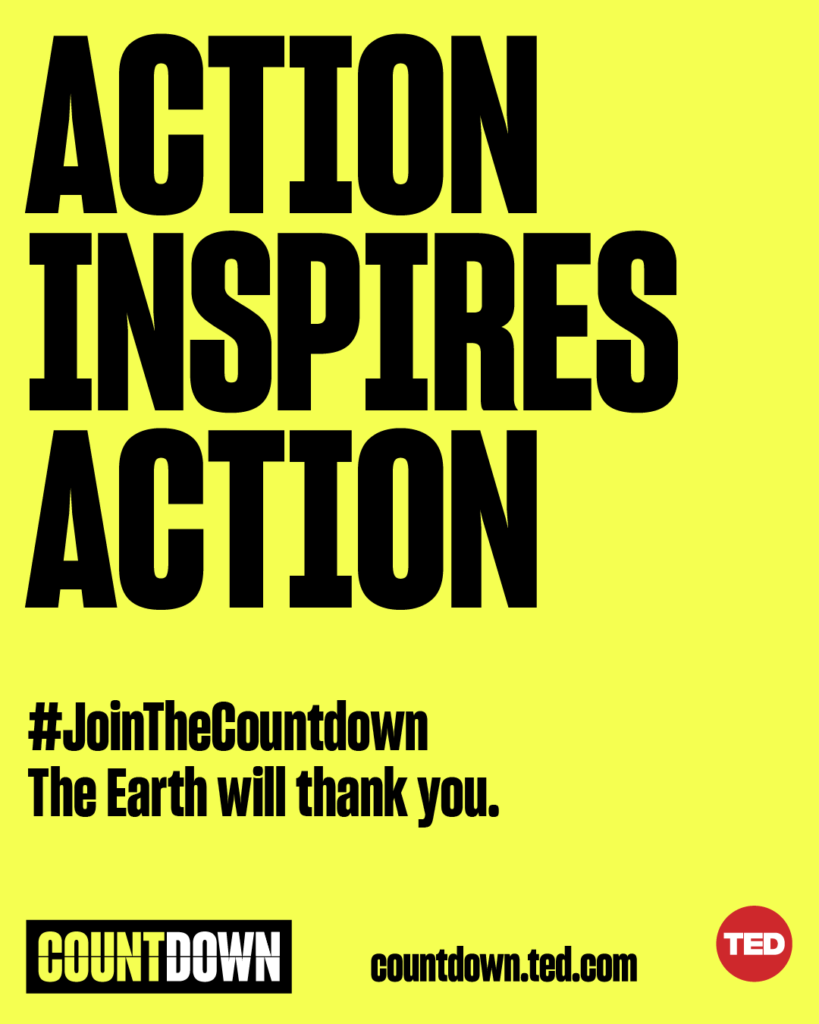 Looking for inspiration to make change?
Exeter City Futures has gathered useful information and practical tools to help you get involved with Exeter's journey towards carbon neutrality.
 
Count Us In is building the world's largest community of people, organisations and platforms taking action. Find out here about the 16 most effective ways to reduce your carbon pollution and persuade others to do the same.
Watch TEDxExeter Talks
We have had many inspiring climate based talks at TEDxExeter, on many different aspects of the climate crisis: from plastic pollution to ways to save the rainforests and the oceans, from how to live a sustainable life to intergenerational responsibility for the current crisis.
Watch the TED Countdown Talks 
 Enjoy talks and performances from the Countdown Global Launch to be inspired and take action.
The Climate Action Tracker @climateactiontr
In 2015, 197 countries agreed to set emission targets that would limit global temperature rise to 1.5 degrees. Let's see how we're doing…
Johan Rockstrom, Climate impact scholar @jrockstrom
We're running very real risks of destabilising the whole planet.
Here's Johan's plan for putting it back on the path of sustainability over the next 10 years.
Amanda Gorman, Inaugural Youth Poet Laureate of the United States @AmandaSCGorman
A stunning spoken word piece about ending the devastation of climate change.
Sophie Howe, Future Generations Commissioner, Wales @sophiehowe
Taking the long view… Sophie is the world's first future generations commissioner, tasked with future proofing for the next generation
Monica Araya, electrification advocate @MonicaArayaTica
The global shift to clean transport
Yvonne Aki-Sawyerr, Mayor of Freetown, Sierra Leone @yakisawyerr
A mayor's "treetown" vision to plant a million trees over the next two years.
David Lammy MP @DavidLammy
We can't solve climate change without racial, social and intergenerational justice.
Al Gore, Climate Advocate @algore
Becoming an activist, a talk with activists Gloria Kasang Bulus, Nigeria; Nana Firman, Indonesia; Ximena Loria, Costa Rica; Tim Guinee, U.S.
Al Gore introduces four people who have undertaken the Climate Reality training he founded – future leaders building the movement for climate survival and social justice from the ground up.
Christiana Figures, Executive Secretary of the UNFCCC 2010-2016 @CFigueres
Architect of the historic 2015 Paris Agreement, Christiana speaks about the unshakeable determination and stubborn optimism we will all need to fight for the generations that will come after us.
Find out more on the Global Optimism website and podcast
Count Us In @CountUsInSOCIAL
Count Us In is a new global movement seeking a billion people to commit to decreasing carbon pollution and act on climate change right now. Take a look at this short film and make your pledge!