"When someone in state custody says I can't breathe, their life is in mortal danger. But when a society doesn't challenge the oxygen of racism that everyone breathes every day, the hope for racial justice and equality in that society is also in mortal danger."
Dexter Dias QC, TEDxExeter 2020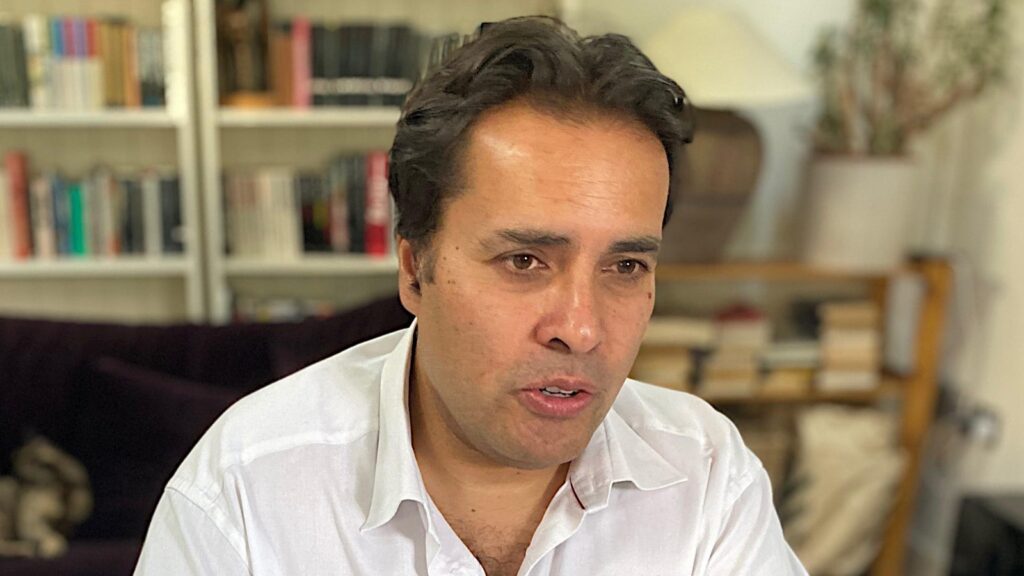 Dear TEDxExeter friends,
This week we hosted a virtual conversation with Dexter Dias, QC exploring the roots of racism, its painful consequences and how we can actively combat it together to work for racial equity. Over 400 people registered for the event. If you were one of them, I hope you enjoyed the stimulating and wide ranging discussion!
Written and filmed remotely in record time as a live response to recent events, Dexter's talk has already been uploaded to TED.com and is reaching a global audience. If you watch anything this weekend, please watch this, and share it with your networks.
During our conversation and Q&A we discussed whether the horrific death of George Floyd and the global Black Lives Matter protests could be a turning-point in the struggle for racial justice. Dexter believes they can be – but only if we use our power and privilege as citizens to demand change in every one of our spheres of influence. Drawing on research for his bestselling book, The Ten Types of Human, and his three decades' experience of representing the families of people of colour who have been killed in state custody, he exposed how "race" is a myth used to justify inequality and discrimination. He argues that racism needs our silence. The antidote is for us commit to being anti-racist. And the time is now.
The talk ends with a powerful call to be actively non-racist and a montage of video clips from friends around the world proclaiming that Black Lives Matter – you may well recognise some of them!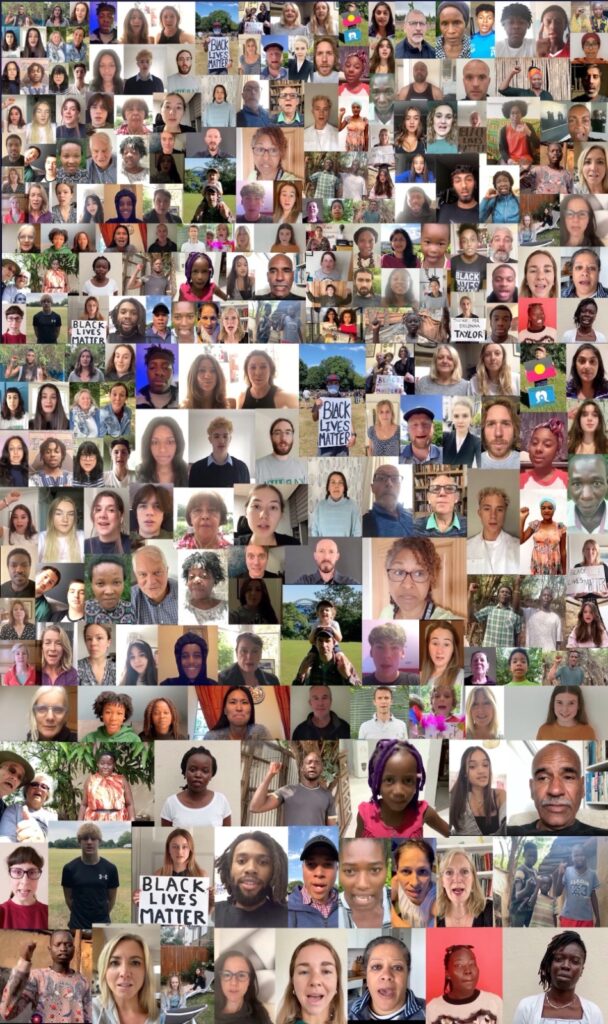 Huge gratitude to all of you who sent us videos for this powerful montage
#BlackLivesMatter
We'll deepen our conversation about race and racial equity at our next TED Circle hosted by TEDxExeter on 14 July. Dexter will be joined by Marcia Rigg, whose campaign for justice has spanned 12 years in honour of her brother Sean since his death in custody as a result of forcible restraint.
After their conversation we'll break into small groups to to explore what the fight for racial justice means for us.
We'll announce full details on this event next week. Spaces will be limited so please secure your place as soon as registrations open.
Racism wants to stay invisible. Expose it.
Racism wants your silence. Make a noise.
Racism wants your apathy. Make a commitment now to use your voice, and your privilege and your power to fight for racial justice always.
Dexter Dias QC, TEDxExeter 2020
Resources about racism
On Tuesday, many of our community wanted to share resources they have found helpful as they confront and learn more about racism. Here are some we hope you find interesting: we'll share more over the coming weeks.

During our conversation Dexter mentioned this disturbing video about the power of racialised thinking – Black doll White doll.

One of my favourite TED talks is We need to talk about an injustice. Human rights lawyer Bryan Stevenson (author of Just Mercy) shares some hard truths about America's justice system, starting with a massive imbalance along racial lines: a third of the country's black male population has been incarcerated at some point in their lives.

Heidi Gardner has shared Anti-racism resources from places to donate, petitions to sign, people to write to, classes, podcasts, news sources, books, and TV & film recommendations @heidirgardner.

Kehinde Andrews: Want to make the UK less racist? 20 positive ways to bring about lasting change @kehinde_andrews.

Hope Not Hate: What white people can do to be better anti-racists @hopenothate.

Our friends at Kindred shared this great document detailing ways for you to show your support for the BLM movement in the UK.

The Lammy Review An independent review of the treatment of, and outcomes for, Black, Asian and Minority Ethnic (BAME) individuals in the Criminal Justice System @DavidLammy.

TEDTalks to help understand race in America @TEDTalks.

Ibram X. Kendi How to build an antiracist world @DrIbram.
Refugee Week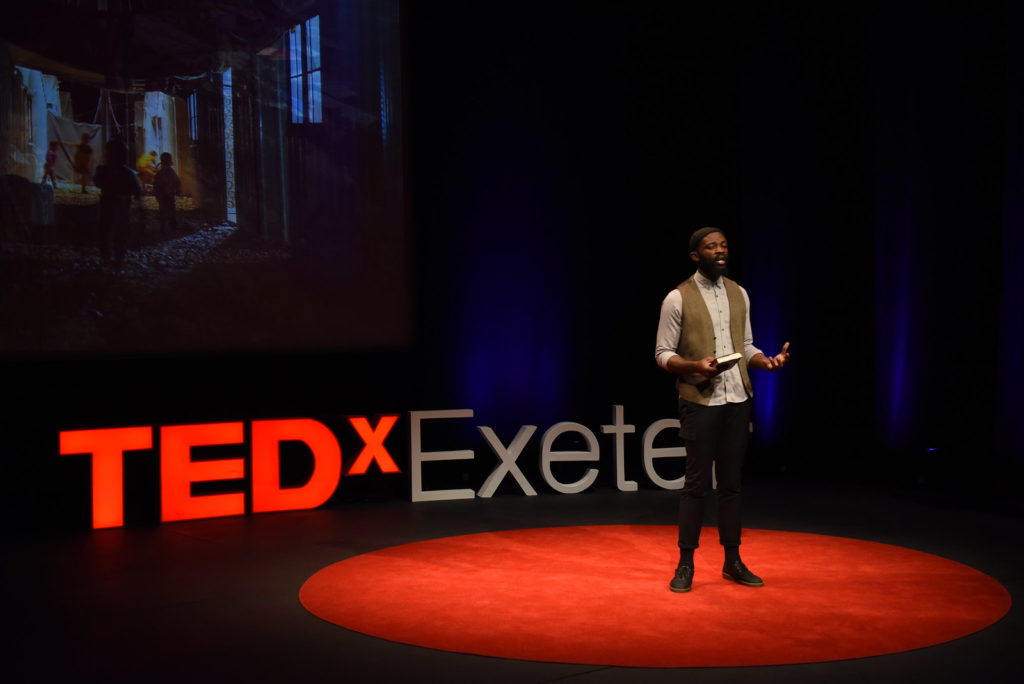 It's Refugee Week 2020, the UK's largest festival celebrating the contribution of refugees and promoting understanding of why people seek sanctuary, and this year there are lots of online events you can be part of. Take a look at this Events Calendar for some ideas.

Since our first TEDxExeter in 2012 we have included refugee voices each year on our stage, and two years ago our Curator, Claire Kennedy, was part of the team that created the first TEDx in a refugee camp – TEDxKakumaCamp.

We've created a playlist of powerful talks from TEDxExeter about refugees and human rights.

Take a look at JJ Bola's stunning performance 'Reaching for a place to call home'.